Better Online
Social Events​
​
Try it out! Jump into our open-world "Infinity" or host yourself.
Team Building, Networking, Parties,
Events of all Kinds
​
With Meet i2i, transform your event or meeting into a fun, interactive experience. Mix, mingle, and explore online spaces - just like in the real world.
​
​
​
Interact Naturally with Spatial and Visual Freedom
​
With our user-friendly controls, you can move in and out of conversations and experience direct eye contact - even in a group setting - with the click of a button.
​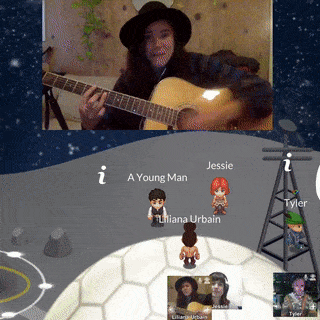 Share Unique Content​
Broadcast live performances or conduct presentations with your guests in a fun, open environment.
​
Perfect for concerts, lectures, conferences, or any event with featured attendees.