Naturally connect online, without the fatigue
​
Try it out! Jump into our open-world "Infinity" or host yourself.
Host Anything,
Any Venue is Possible
​
With Meet i2i, you can now take your next event or meeting to a new level. Our simple yet powerful platform turns your virtual and hybrid events into engaging, interactive, and profitable experiences.
​
​
​
Interact Naturally with Spatial and Visual Freedom
​
With our user-friendly controls, you can move in and out of conversations and experience direct eye contact with the click of a button.
If you want to have a private conversation with someone, you can simply walk away from the group and talk, without having to leave the platform - just like real-life.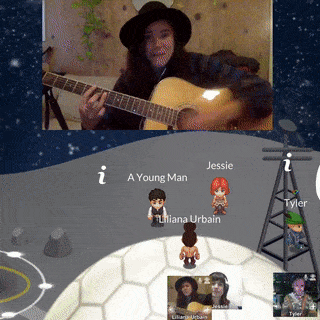 Event-wide Engaging Broadcasts
​
You can broadcast live performances and presentations to your guests in 1080p video and 48kHz/20-bit audio.
​
Your event can span up to 100 interconnected rooms of up to 40 guests each. Perfect for large performances, presentations, or any event with featured attendees.