Built for Ease & Flexibility
With User-Friendly Event Building Tools & Natural Interactions including Spatial & Visual Freedom & Direct Eye Contact
Create Plug-and-Play Events in just 5 button clicks. Scalable & Customizable for simple to complex event needs.
Join our open-world "Infinity" to discover our demo town with embedded social games.
Scalable with up to 100 rooms per event, 8 users per Video Chat enabled room and 40 users per Audio-Only Chat room
​​
Broadcast to showcase an attendee in 1080p video to an entire event:

​Viewers may view half-screen (shown) or full-screen

Audio features 48kHz sampling and up to 192 kbps streaming rates
​
Internal Browser with Video Chat Overlay
​​
Event wide Text Chat (sub-groups coming soon)
​
* Broadcast and Browser features are currently only supported on installs (which are highly recommended), not the Web App
​
​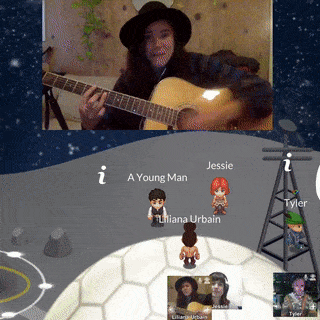 User-Friendly Event Building Tools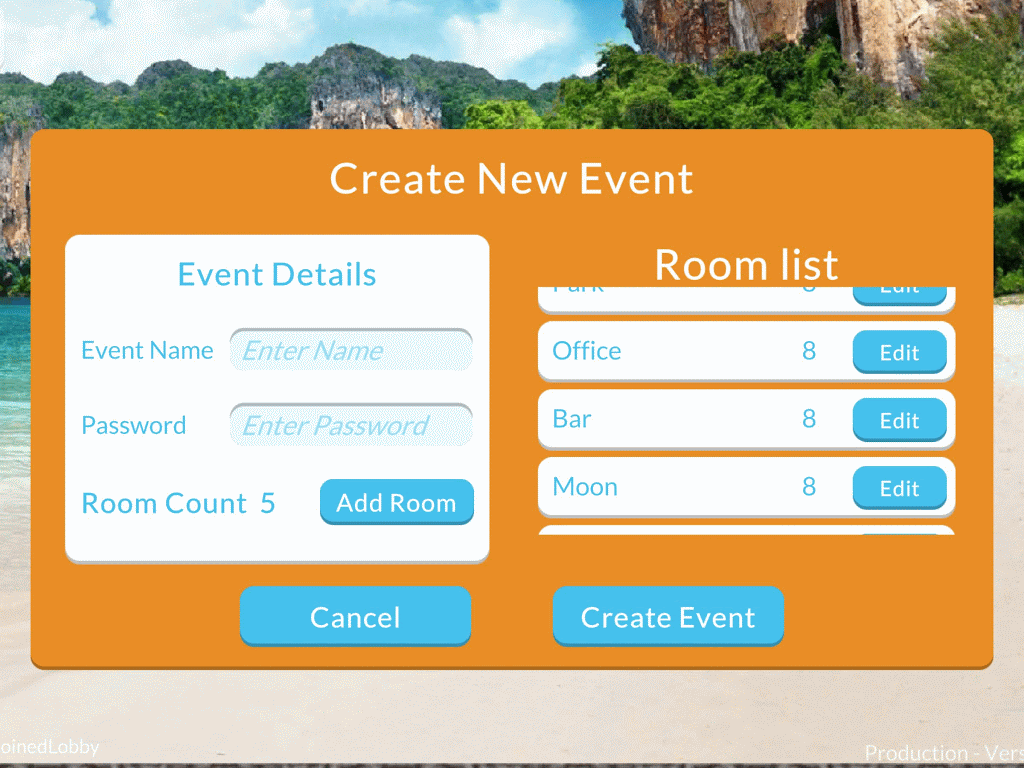 ​​​
Event Creator (within the Meet i2i app) - Build events with rooms, maps, and portals. Create events in as little as 3 to 5 button clicks with our Plug-and-Play Maps. Learn how via the "How To" section of our FAQ.
​
Map Editor - Create maps with custom content, including text, hyperlinks, and browser popups, items, and portals. Even update events in real-time while they occur! For paid users only.
​​
Customizable - Order custom assets such as maps, avatars, gamification, & interfaces with a Request for Proposal.
​​​
Natural Interactions - To be Intuitive & familiar for users:

Spatial Freedom - Orients and allows users to simply move in 2D environments to enter and exit conversations, just like real-life!

Visual Freedom - Conveys and allows the attention of users on one another, for Direct Eye Contact (patent pending).

Proximity Settings - Hosts control audio and video proximity settings per room to define how close users can see and hear one another.

Windows, Mac, & Web Apps (mobiles coming soon).

Built with security, privacy, & stability in mind with Unity, WebRTC, Firebase, AWS, and Agora.
​
​